Get Started With Go iPave Today
We can't wait for you to try our best version of Go iPave yet! Our new and improved site offers cloud storage, mobile capabilities, and repeat access to your finished projects- not to mention a totally updated and polished toolset.
Sign Up for Your 14-Day Trial Here:
---
Subscription & Pricing Information: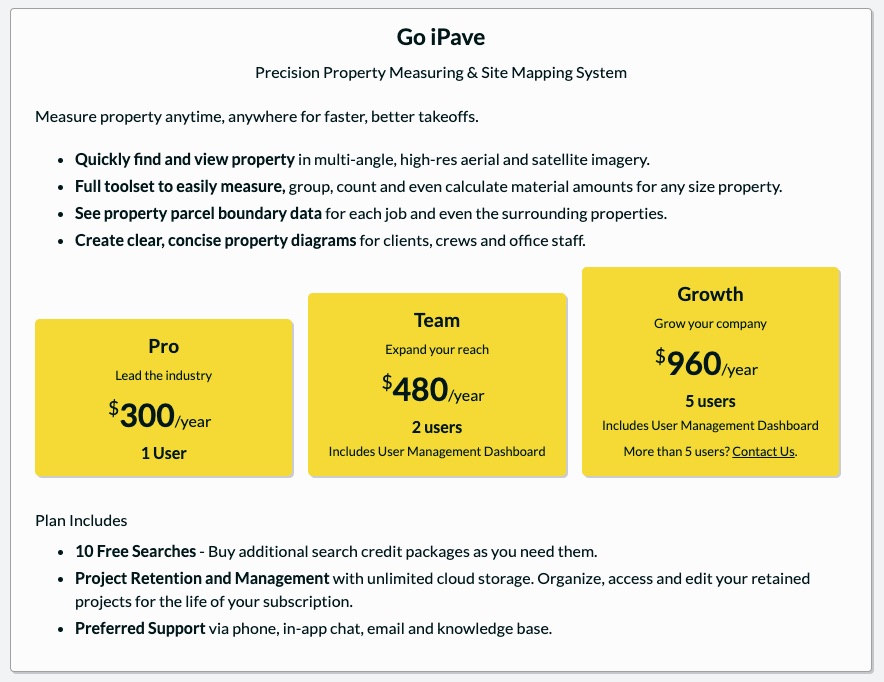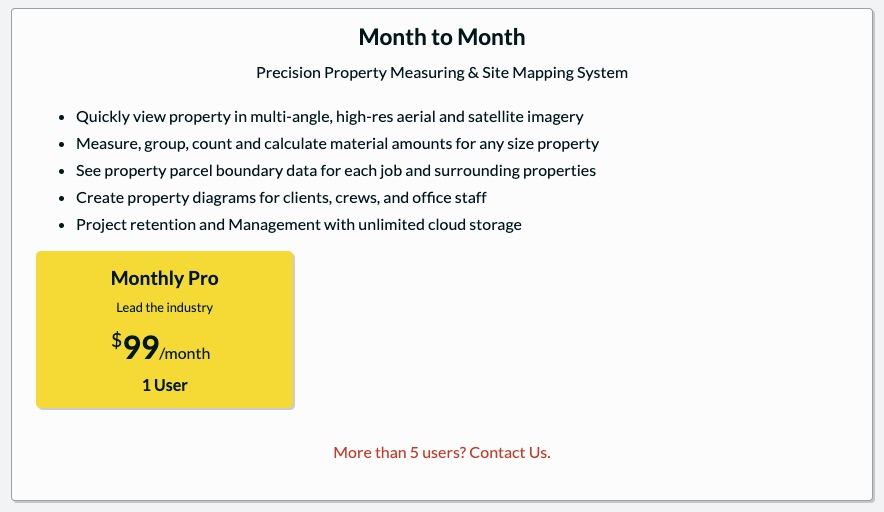 ---
Additional Searches:
You can purchase additional searches at any time with volume discounts.