Real Contractors. Real Results.
Not sure if Go iPave is a good fit for you? Check out how these pavement maintenance contractors have used Go iPave to measure properties, reduce expenses and gain a competitive advantage.
---

"We  have been using Go iPave since 2010. It has become an important tool for us by reducing the time spent on sites measuring asphalt repair areas and for sealcoating.  The ability to create color coded project maps showing the details of all of aspects of the work has assisted us to win more projects."
---
"(Go iPave) sets us apart to our customers and allows us to give set expectations for team leaders and crews because we can accurately break a day into specific materials required. Better informed customers and crews allows us to get in front of more potential customers."
---

"Technology is changing the way we do business. The days of a hand written proposal, and a map colored with highlighters are over. Using Go iPave has helped us keep up with the changing times!"
---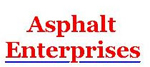 "Go iPave has saved us a significant amount of time and boosted our productivity when it comes to measuring properties. We will visit each site and review the needs of the asphalt. However, the total amount of time that we spend at the site has been greatly reduced due to Go iPave."
---

"Contractors will appreciate the speed and efficiency that Go iPave delivers. Customers want proposals turned around very quickly. Contractors need an arsenal of tools to allow them to succeed. This product is a must for any contractor in our industry."
---

"I used to go out with a sheet of graph paper and make hand drawings of the job and that took a lot of time. Go iPave saves us so much time and it's easier to add colors. The color-coded map enabled us to show the client a visual of it and they could see how the work was going to progress. It helped us make the sale more visual so they could see what we were going to seal and what we were going to pave, and when we would do each one." *This testimonial was featured in a
Pavement Maintenance & Reconstruction
article.
---
Want to hear more? Check out what some of our users have to say about Go iPave in these video testimonials.